While there are more fancy accommodation options on Malapascua Island, I chose to stay at The Thresher Shack. The Thresher Shack is a humble dormitory type accommodation at the Divelink Cebu property on Logon Beach. It also helped that one of the partners that own Divelink Cebu is an uncle of mine.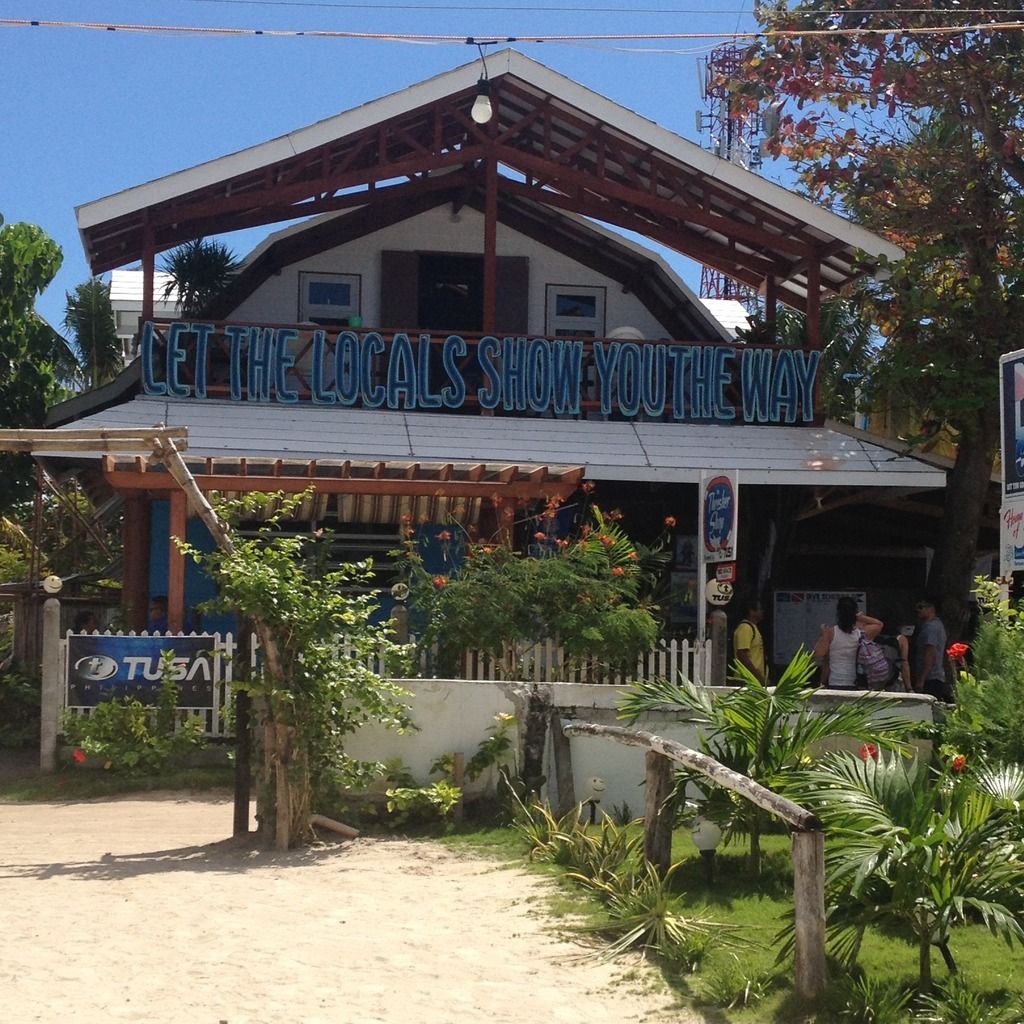 Outside the

Thresher Shack in Malapascua Island, Cebu, Philippines
The Thresher Shack
When you get to know Uncle Gary, one of the major owners of Divelink Cebu, it is not hard to know why the humble accommodation that started with six (6) beds was called Thresher Shack. Uncle Gary is a marine biologist, scuba diving enthusiast, and is a prominent shark conservationist now based on Malapascua Island, a known haven for thresher sharks in the northern part of the central Visayas province of Cebu.
The amenities are basic and was intended for the diver guests and clients of Divelink Cebu. What one gets is a decent size bed (for Filipino or Asian standards), a foot locker, shoe rack, night lamp, desk fan, and an extension cord. While there is no air conditioning, the cool sea breeze at night more than makes up for it. Guests share a restroom and expected to be considerate to others who use it. Bed space at the 6-guest bedroom costs PhP 600 a night.
Beds at the Thresher Shack in Malapascua Island, Cebu, Philippines
During the time Divelink Cebu hosted us in February 2016, construction of one more dormitory-type bedroom was underway. We were told that upon completion of the upgrade, bed capacity will increase by up to twenty six (26) guests. Bed space at the newer and bigger room will cost less per night. This new room shall enable Divelink Cebu to cater to a larger number of in-house diving clients in the island's first Filipino-owned and managed dive shop.
Contact Information of Thresher Shack in Malapascua Island, Daanbantayan, Cebu, Philippines
Business address: Divelink Cebu, Logon Beach, Malapascua Island, Daanbantayan, Cebu, Philippines
Website: www.divelinkcebu.com
E-mail address: info@divelinkcebu.com
Telephone number: (+63 32) 514 6711
Mobile Number: +63 926 675 6763
Twitter: @cebudivelink
Instagram: @divelinkcebu
Facebook: www.facebook.com/mydivelink.cebu
Google Plus: plus.google.com/113943454196078181587/videos