Sand castles are a common beach activity around the world. But more than just building sand castles on the beach, sand sculptors at Boracay Island in Malay, Aklan takes sand art to a higher level and are earning a good living out of it. I have also noticed that the more serious sand artists of Boracay Island are the native Atis that have somehow adapted to the commercialized lifestyle of Boracay Island.
Sand Art in Boracay
Sand castles are not the most popular sand art in Boracay Island. In fact for the two days I stayed in the island, I have never seen anyone build any sand castles. The most recognizable form of sand art in Boracay is the "We Love Boracay" sign that is so popular in social media posts of people visiting the island.
We Love Boracay
Other Sand Sculptures in Boracay
There are other sand sculptures we saw while walking at the beach in Boracay. One sand art featured two of the minions. We came across the artists still midway through their work and they told us that sometimes it takes at least an hour or two to finish something like what they are doing.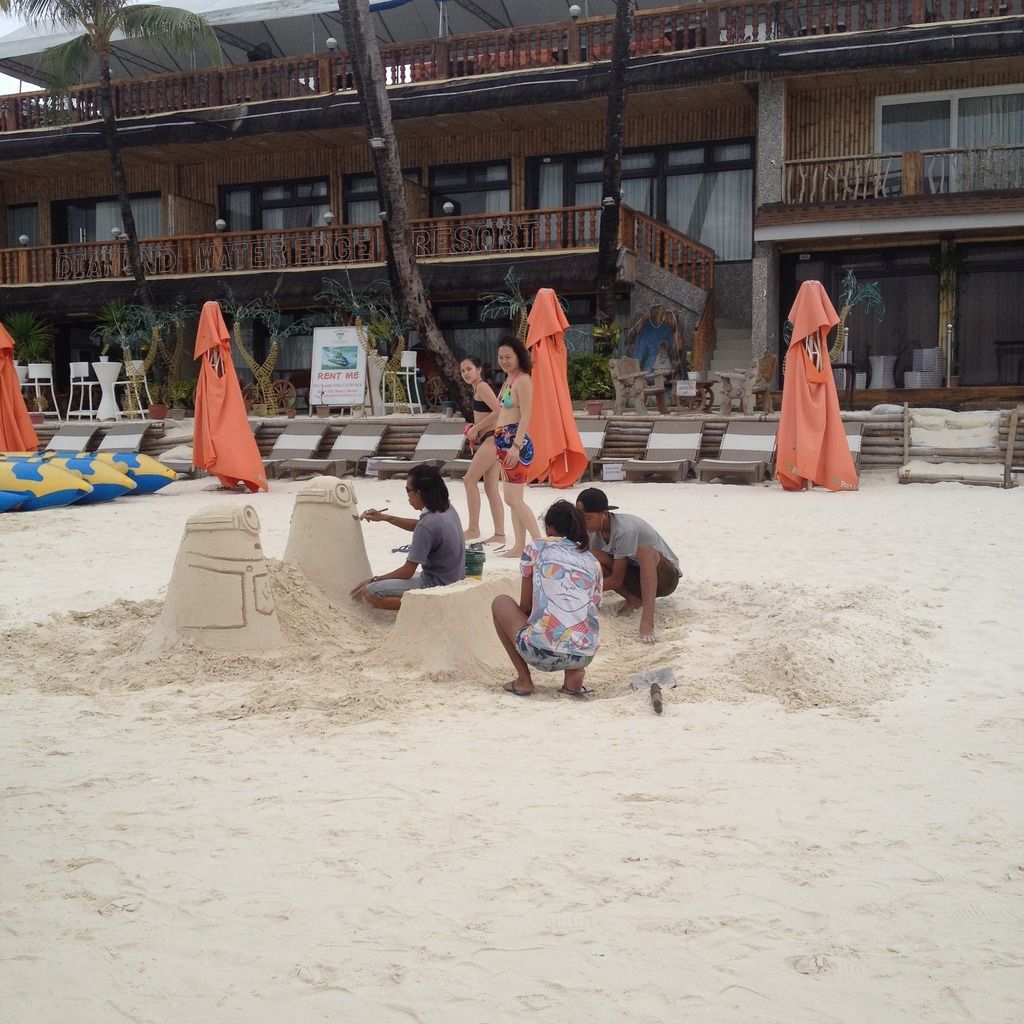 The Minions in Boracay
Yet another sand art we saw was a rendition of the Titanic's love team, Jack and Rose locked in a sweet cuddling posture and using sea grass to outline the hair on both figures. This was done for the pure love of art as there was no one who asked for gratuities while we were taking pictures of this beautiful sand sculpture.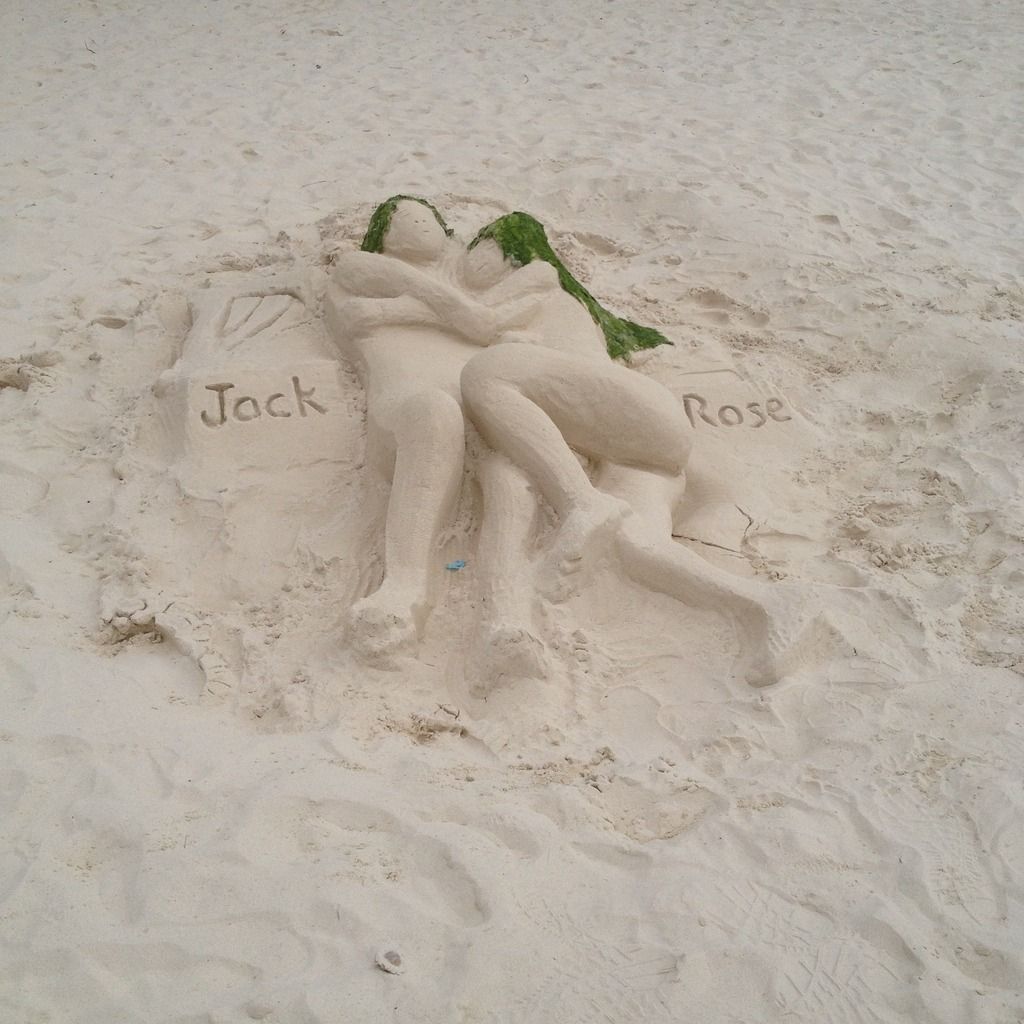 Titanic's Jack and Rose
Photo Opportunities with Boracay Sand Art
Sand artists in Boracay Island have found a way to cash in on their talent. For photo opportunities, these humble artists charge PhP 20 per person. To me, they are among the most honest people trying to earn a living out of their skills.