We were starving after a long leisurely walk that saw as travel on foot from Boat Station 3 to Diniwid Beach in Boracay Island. From Diniwid Beach, we took a foot path that led to an interior barangay road in the island. We couldn't find a tricycle to take us to D'Mall where we planned to have lunch so we had to walk another kilometer or so to get to Boracay Island's main road. Luckily, we did not have to wait that long for a ride.
When we got to D'Mall, we tried to look for a good place to eat but all the familiar fastfood joints like Mang Inasal and Andok's Chicken were packed as it was high noon and time for lunch. I remembered from my night stroll that I saw a buffet place nearby. That place was Villa de Oro. Unfortunately, the buffet at the place was for dinner. We took a look at the menu and we liked it so we settled to order a la carte at Villa de Oro for our lunch that day.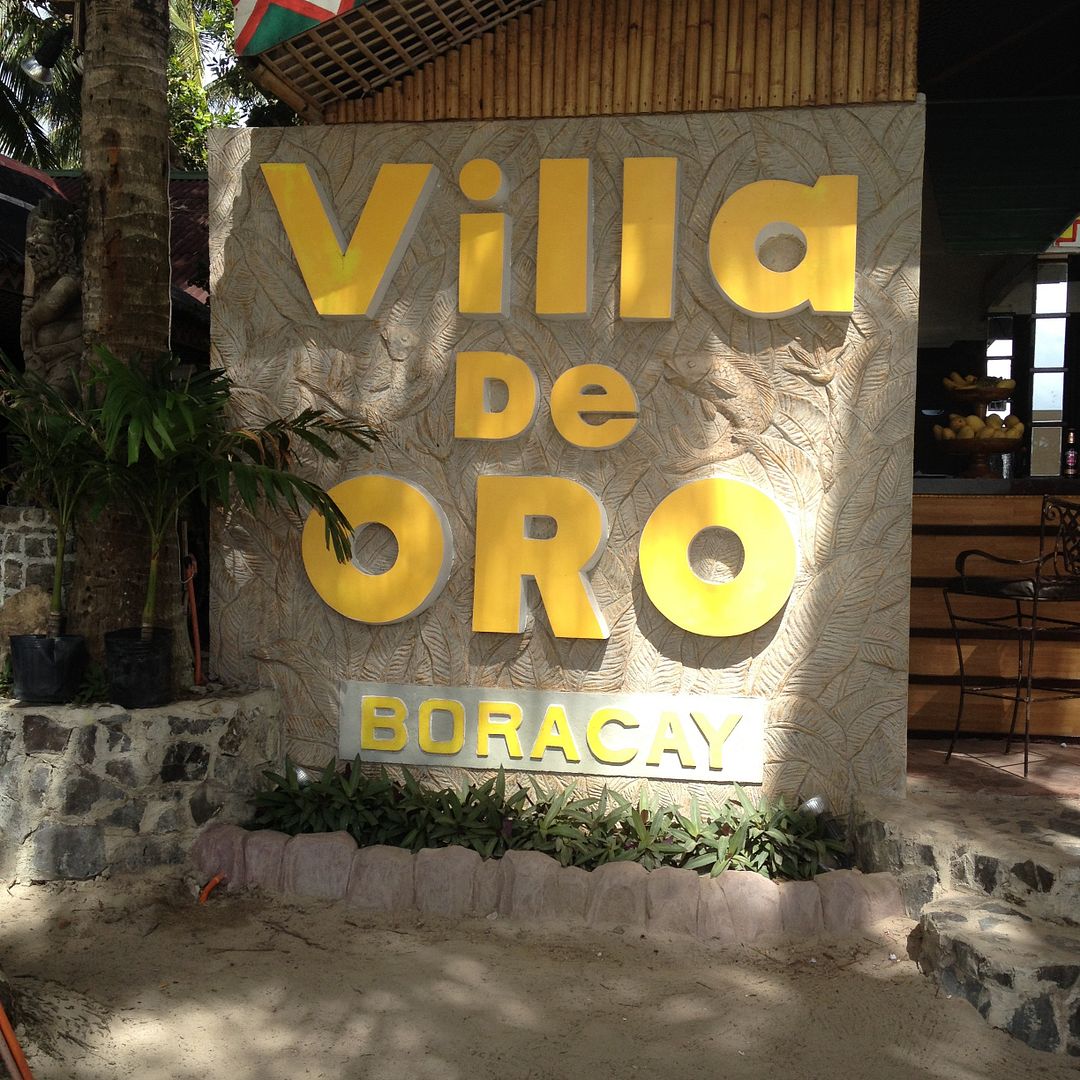 Villa de Oro Boracay Restaurant
Power Lunch
We ordered three (3) pork meals in total: Roasted Pork Belly, Pork Chops, and Pork Steak. Talk about too much pork and we had that at Villa de Oro Restaurant in Boracay.
Roasted pork belly at Villa de Oro Boracay Restaurant
It's a good thing the pork steak came with cucumber and ripe tomatoes as garnish and the pork chops and the roasted pork belly came with
atchara
(pickled papaya). The pork chops and pork belly were value meals that came with a glass of iced tea and unlimited rice. The pork steak was ordered a la carte.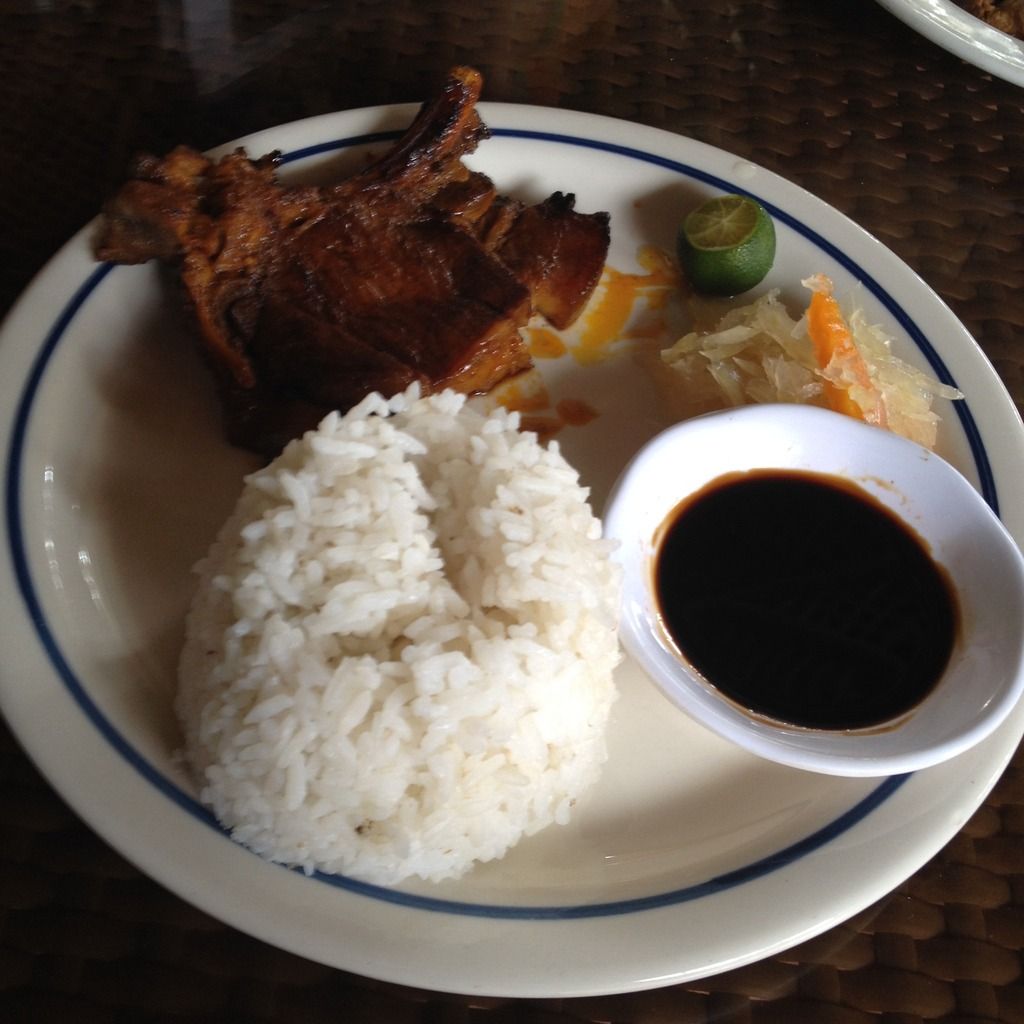 Pork chops at Villa de Oro Boracay restaurant
All three dishes were delicious. I particularly liked the roasted pork belly and pork steak. The sweet basting on the roasted pork belly was key to its flavor. While the sweet onions that blended with butter enhanced the flavors on the pork steak.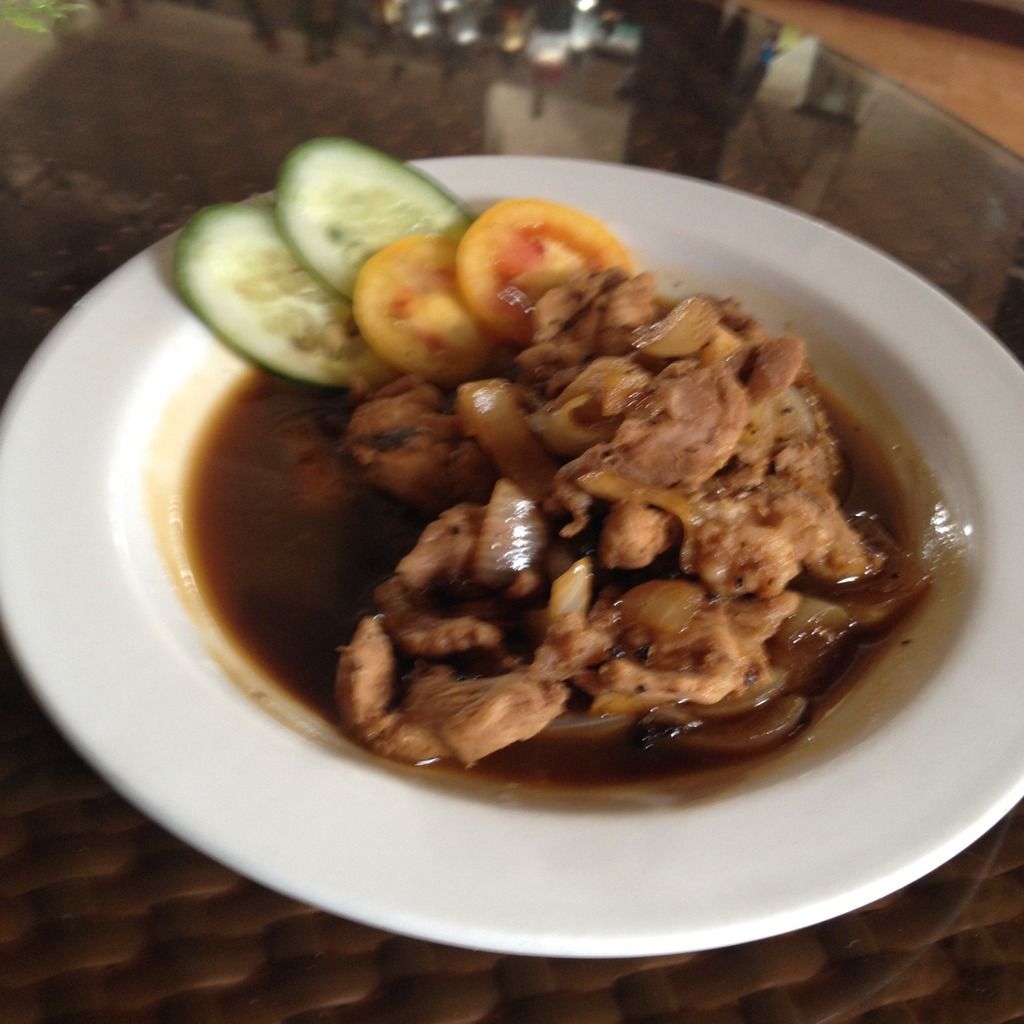 Pork steak at Villa de Oro
Portions were also big and while me and my brother devoured all we ordered, it could have fed three (3) to four (4) people. We were just too starved from that 3-hour walk on the beach.