For the nine (9) nights that we stayed in the National Capital Region from 24 January to 2 February 2016, we were billeted at the Bayview Park Hotel along Roxas Boulevard in the city of Manila, Philippines. Conveniently located at the capital of the Republic of the Philippines, Bayview Park Hotel was just the right hotel for us in terms of location. There were some good points, but we think that there were a lot of things that could have made our stay better.
Bayview Park Hotel in Manila, Philippines
Location and Contact Information
Street Address: 1118 Roxas Boulevard corner United Nations Avenue, Ermita District, Manila, Philippines
Website: www.bayviewparkhotel.com
Telephone Number: +63 02 526 1555
E-mail Address: bookings@bayviewparkhotel.com
Facilities
There are hotel facilities that guests at the Bayview Park Hotel can enjoy for free. During our stay I worked out twice in their fitness gym at the roof deck. The gym has several cross-trainers, exercise bikes, a multi-exercise weight machine, threadmills, and dumbbells.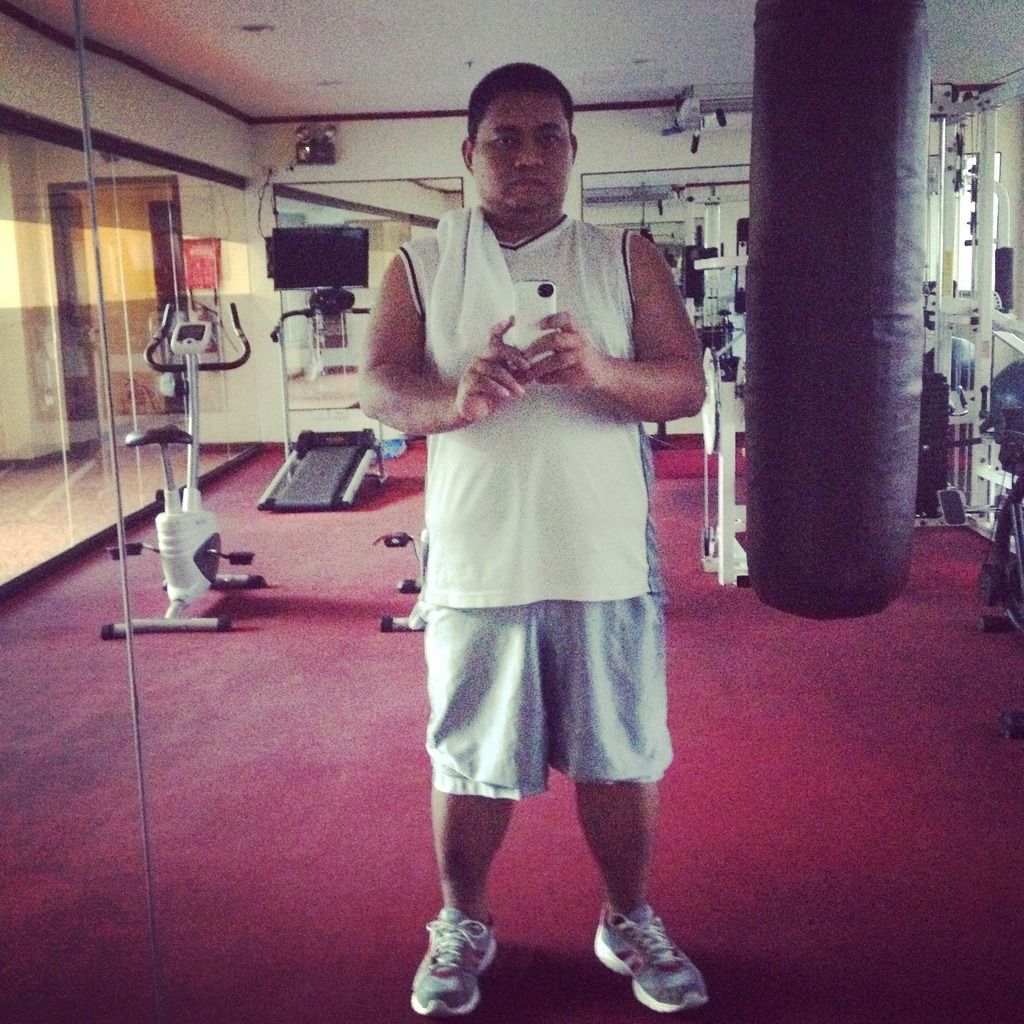 Gym at Bayview Park Hotel in Manila, Philippines
The roof deck also has a function room and a swimming pool. The pool's depth is only four (4) feet. It is open to patrons who are not checked in at the hotel for a fee of PhP 200.
Roof deck pool at Bayview Park Hotel in Manila, Philippines
Food and Beverage
Bayview Park Hotel has a full service restaurant at the ground floor. We got the chance to eat here twice. The first time was when we had snacks on the day we completed our medical exams. The second time was when we had lunch after our interview at the U.S. embassy.
Mocktails at Bayview Park Hotel in Manila, Philippines
On the afternoon of 26 January 2016, me and my brother was dead tired from all the waiting we did at St. Luke's Extension Clinic so we decided to cool down at the hotel's restaurant. I initially wanted to have the ube pastillas mocktail but it was out of stock so we ordered something else. We also ordered their clubhouse sandwich.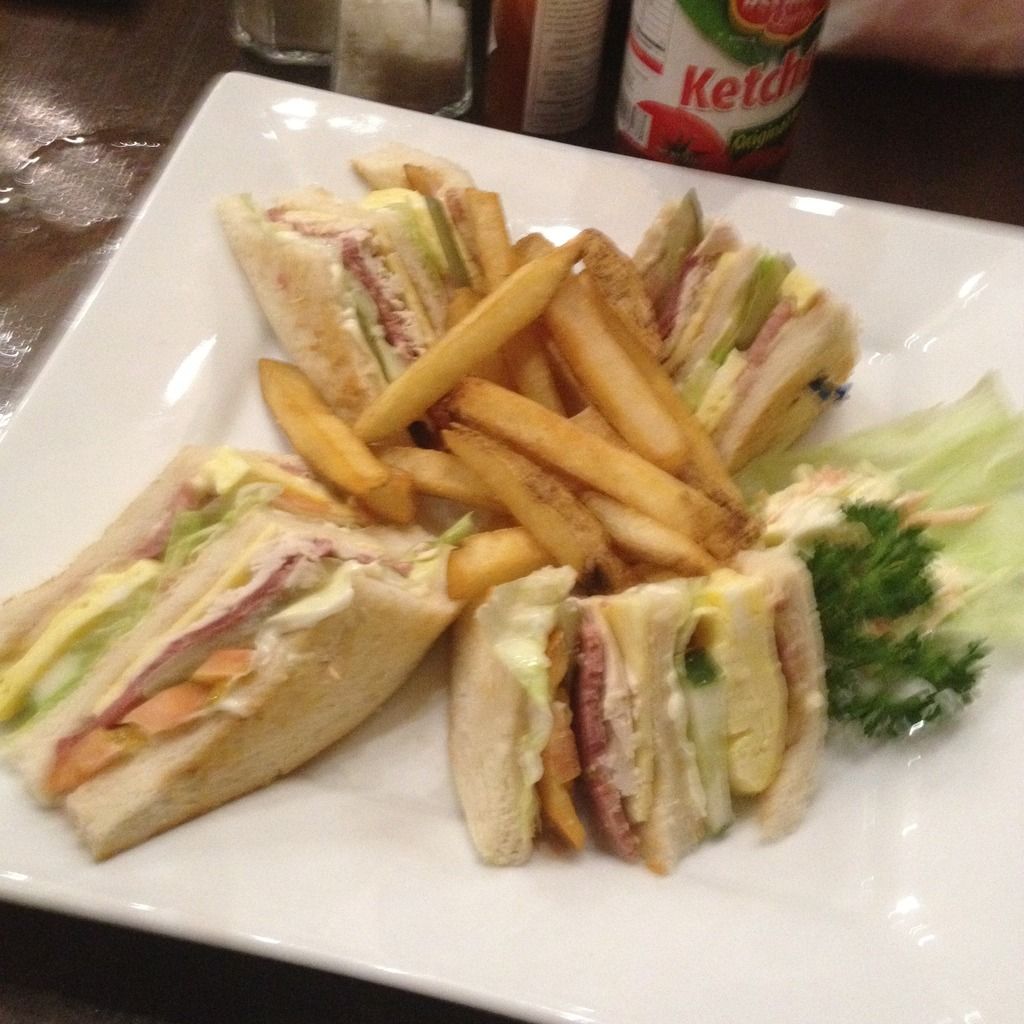 Clubhouse sandwich at Bayview Park Hotel in Manila, Philippines
After we were done with our interview at the U.S. Embassy on 1 February 2016, we ate lunch at the hotel's restaurant. Their buffet is usually served on breakfast only. That day, they were celebrating the coming of the Chinese New Year early and had a lunch buffet. Cost was PhP 600.
Personal Verdict
Good Points
Great Location
The best part of staying at the Bayview Park Hotel is its great location. It is right along Roxas Boulevard in the Ermita district of the Philippine capital city. From Luneta Park, it's two (2) blocks away. Bayview Park Hotel is a great place to watch the world-famous Manila Bay Sunset. The United States embassy is not far away too, just a stone's throw away. Other places of interest nearby include Inytramuros, several museums, libraries, churches, and other heritage sites.
Points for Improvement
Security Lapses
Security at Bayview Park Hotel is very lenient. They don't have metal detectors or K9 units. Nobody ever gets checked at the door. This was true even when they had a VIP guest at a time during our stay. Philippine presidential candidate Grace Poe was at the hotel but no special security arrangements were ever made. Some of our kins who visited us just walked past security and got to our room at the 9th floor without having been asked any questions.
Broken Facilities
Some facilities in our room were broken and we had to call the front desk and engineering a couple of times to get things fixed. The shower knob, the bath tub plug, and even the safety deposit box needed some fixing at times.
Shabby Housekeeping
Housekeeping at Bayview Park Hotel is just shabby. Several times we had to call them back because while they cleaned our room, they did not replenish our supplies of soap, bubble bath, shampoo, bottled water, tea, or coffee. Other times, we had to call them because they did not replace the dirty glasses and did not clean off the water heating equipment. Yet another time, we had to call them again to change our linens as we felt itchy all over with the linens that they put on that day.