Right on the day I arrived in Cebu from my business trip in Bohol on 12 March 2016, I drove up north to Daanbantayan in northern Cebu, Philippines. This one chronicles the trip I took with my buddy Nathaniel to Daanbantayan town.
I arrived in Cebu very early in the morning of 12 March, 2:38 a.m. so I slept for a while and we left the city at around 10 a.m. We initially planned to drive through the main national highway but traffic was heavy when we got to Mandaue City so we made a turn at U.N. Avenue and into the Cebu North Coastal Road. We exited back to the main highway at Lilo-an town.
Stopover at Bastap in Carmen
We arrived at Carmen town just in time for lunch. We made a stopover at Bastap, the usual stop for commuter buses headed to northern Cebu. We had barbecue and
puso
(hanging rice) for lunch. The old stop was at the Carmen Hillside Restaurant. Many buses still stop there specially the ones headed back to the city.
The Bastap at Carmen, Cebu, Philippines
Virgin Beach Resort
Navigating with Google Maps, we arrived at Virgin Beach Resort in Malbago, Daanbantayan a few minutes past 2 p.m. We were checked in at one of the superior rooms at Orchid Hotel. Virgin Beach Resort has ten (10) superior rooms. The cheaper rooms at Virgin Beach Resort is the two (2) units of Barkada Lodge which can accommodate twelve (12) persons each for only PhP 300 a night. We spent our time at Virgin Beach Resort enjoying the swimming pool, reading the books at the resort's library, watching movies from their DVD collection, and working on proposals.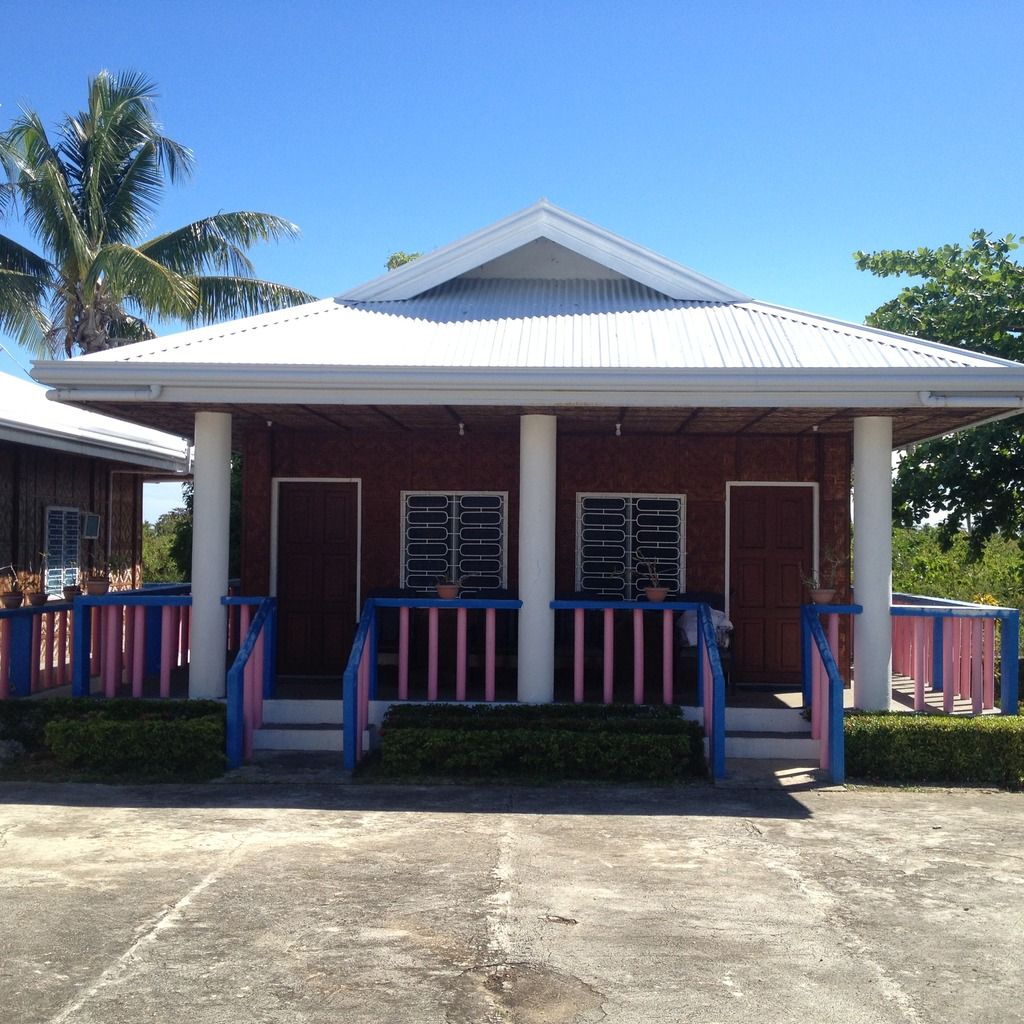 A de luxe cottage at Virgin Beach Resort, Daanbantayan, Cebu, Philippines
We ordered a pitcher of rhum cola at the Orchid Bar and Restaurant at the same building. This was where our meals were also served. We had fried chicken wings for dinner, dried fish for breakfast, and
daing na bangus
(milkfish) for lunch. We also ordered some pancakes in between our meals.
Our dinner at Orchid Bar and Restaurant in Daanbantayan, Cebu, Philippines
Skip's Beach Resort and Restaurant
Before we drove back to the city, we stopped by Skip's Beach Resort and KTV at Agujo, Daanbantayan to have some coffee and snacks and have a little chitchat with Belle who now owns and runs the place after the death of Skip Ellsowrth, the resort's original owner and Belle's husband. The waters off Skip's looked so inviting. If we came earlier, we would have taken a dip. From Skip's, we also saw the outlines of the Cebu islands of Malapascua, Chocolate, Gato, and Kinatarcan, the southwestern Bicol island of Masbate, and the Eastern Visayas island of Leyte. We left Daanbantayan and started driving back to the city at around 3:30 p.m. adn arrived at around 7 p.m.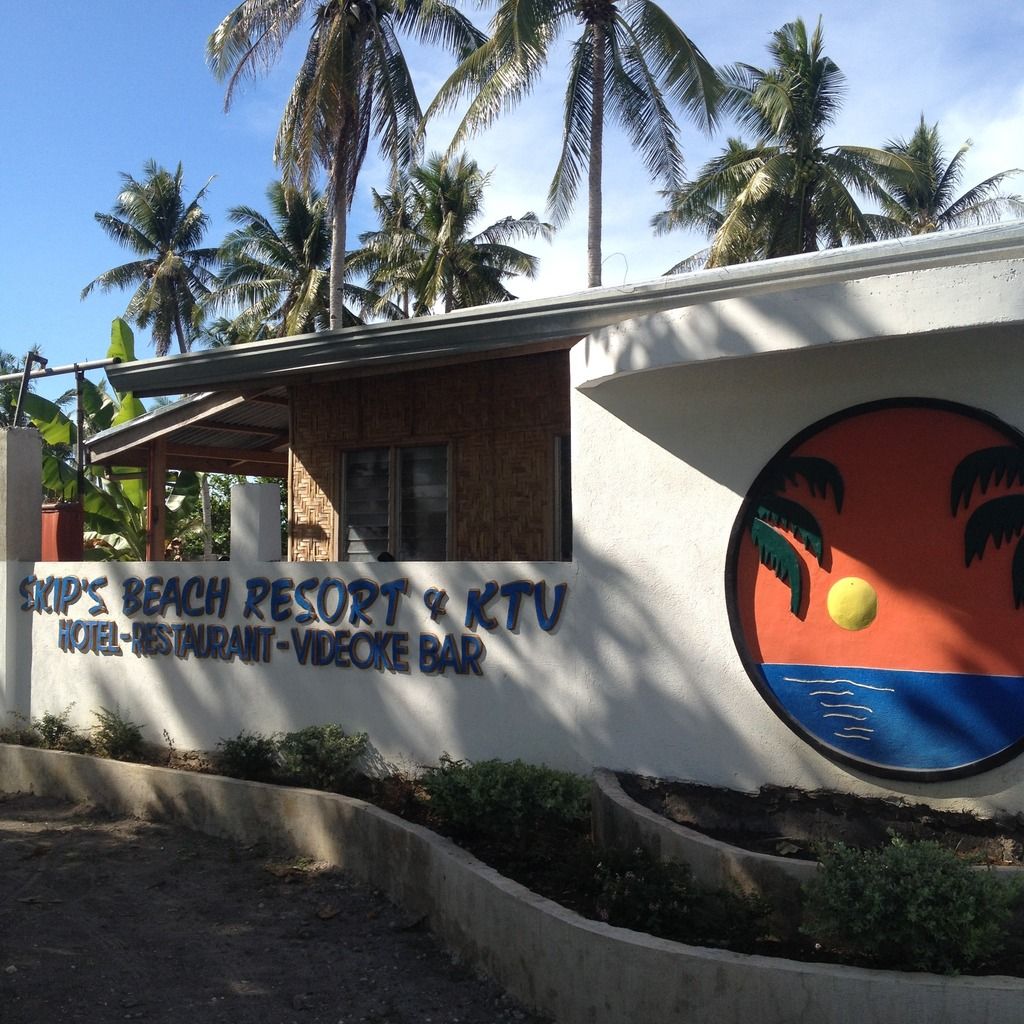 Skip's Bech Resort in Daanbantayan, Cebu, Philippines