As a frequent visitor to Central Visayas island province of Bohol, I have been wanting to visit the Bohol branch of the National Museum but never had the chance until recently. I finally got the chance when I joined nine (9) other Cebu-based bloggers from the #CBCTravelNation for a do-it-yourself (DIY) tour offered by the Empty Nest Vacation Home for the summer of 2016. We got a first dig into the Seas The Day Bohol Tour package last 28 February to 1 March 2016.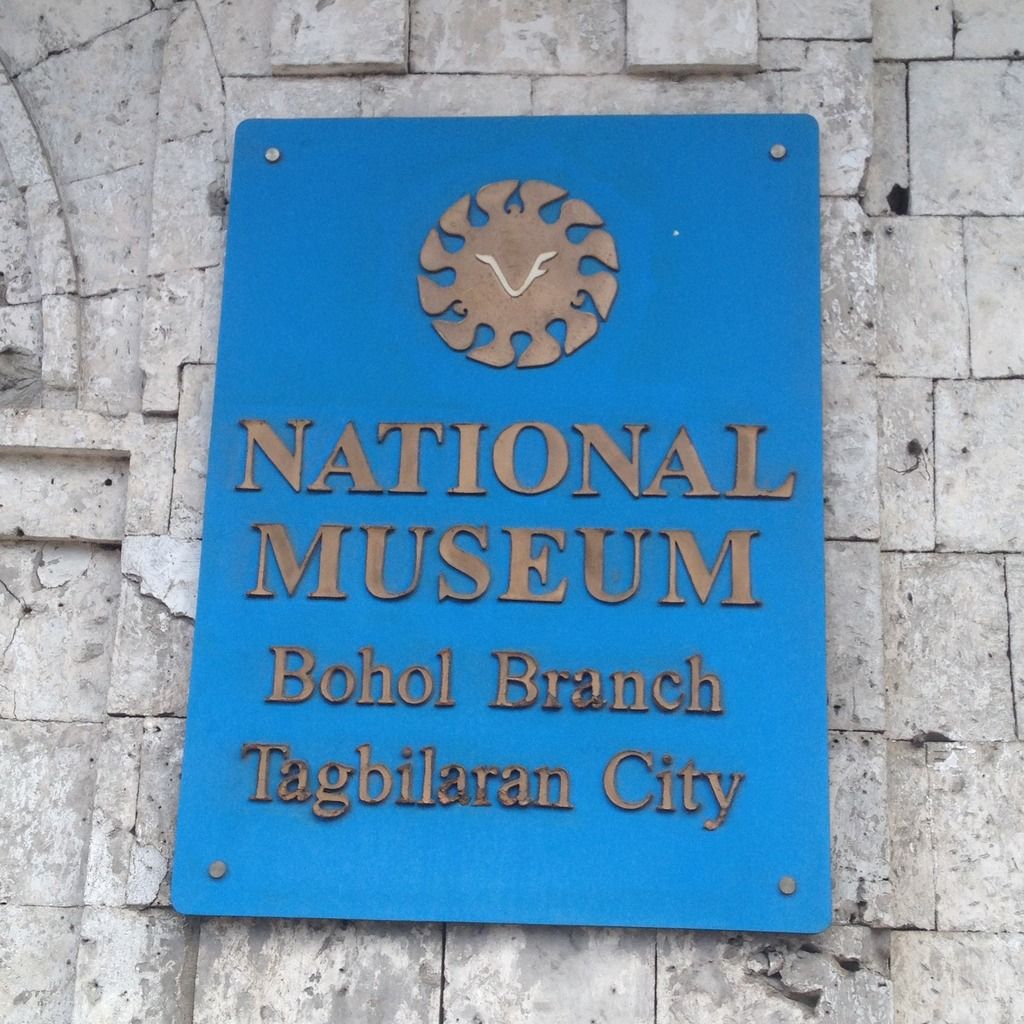 National Museum Bohol Branch
After having breakfast at Estrella Bakery on 29 February, we crossed the street towards the museum. This is located at the heart of Tagbilaran City, the provincial capital of Bohol. The building that houses a museum was a Spanish-era school building that also once served as Tagbilaran City's public library. It is adjacent to the old provincial capitol of Bohol and actually housed some of the offices of the provincial government at a time.
National Museum Bohol Branch building
Admission Fees To The National Museum Bohol Branch
The admission fee to gain entry into the Bohol Branch of the National Museum is very minimal. It is only PhP 10 (roughly around USD 0.25). Not that bad huh? Of course gratuities are appreciated especially if you are lucky enough to have a guided tour of the museum. We didn't get that lucky as the museum's curator and resident guide was in a meeting when we got there.
What's On Display At The National Museum Bohol Branch
The National Museum Bohol Branch is a small museum but they do have interesting collections. One of the things that really piqued my interest is the geological history of Bohol, a visual rendering of how the rocky island of Bohol developed through millions of years.
Visual presentation of Bohol's geological history at the National Museum Bohol Branch
Some exhibits informs guests about the flora and fauna of Bohol. A display of archeological finds include a collection of burial jars and coffins and some skeletal remains.
Yet another display shows some tools and implements for farming and fishing, a common livelihood in Bohol.
Inside a room at the museum, there were paintings depicting some important historical figures in the history of Bohol and some scenes from Bohol's past.
Also in the same room was a cane used by American General Douglas McArthur and some old peso bills.
Gen. McArthur's cane and old peso bills at the National Museum Bohol Branch
Go visit the National Museum Bohol Branch soon and learn a little about the history of Bohol.