The only place that serves Illy coffee in the entirety of Bohol province is located at the heart of the capital city of this
Central Visayas
province. The place is Estrella Bakery. Me and my blogger friends from the Cebu Blogging Community (CBC) had breakfast at this bakery on 29 February 2016 as part of our Seas The Day Bohol Tour experience. It's a small café only able to sit about ten (10) to fifteen (15) people.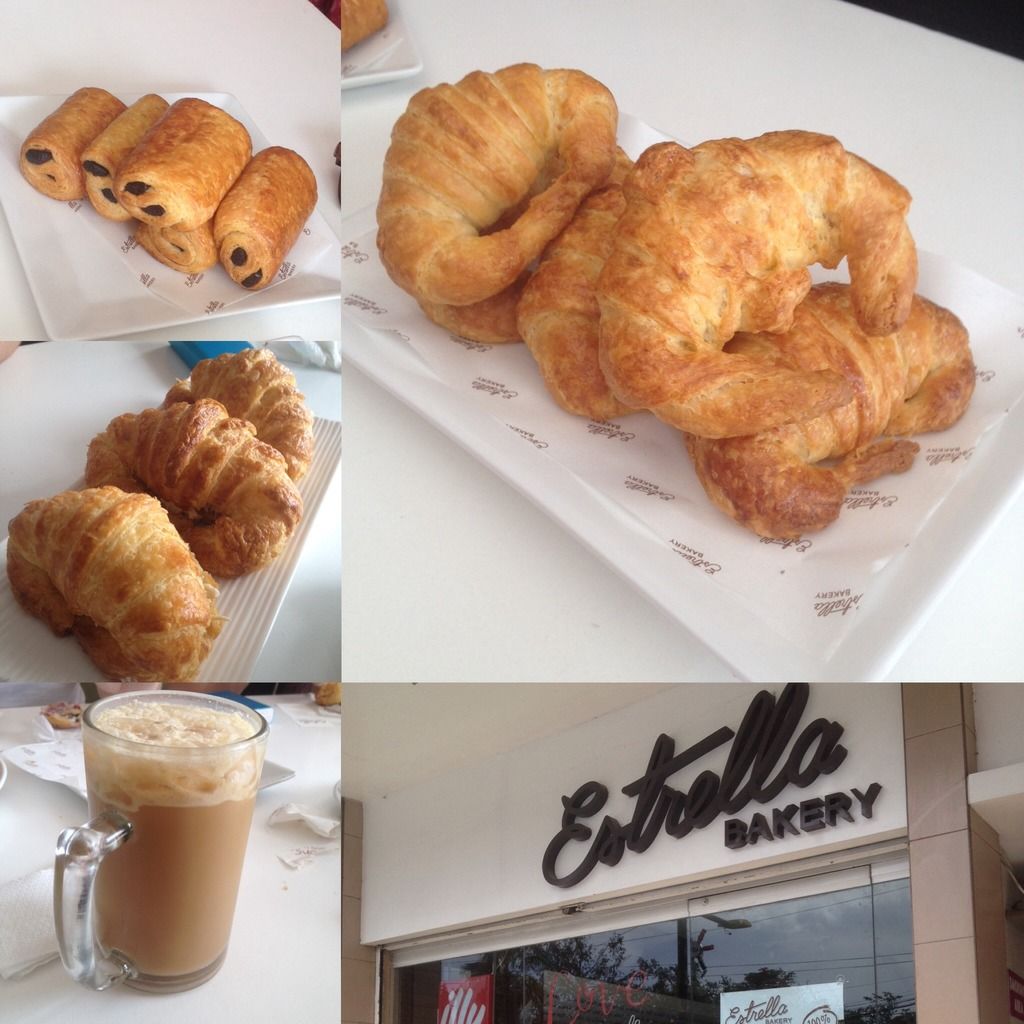 Estrella Bakery in Tagbilaran City, Bohol
Breads and Pastries at Estrella Bakery in Bohol
We all know
Filipinos
are big rice eaters. But for one time, the
Cebu-based
travel bloggers will have to make do with a breakfast sans rice #OnlyatEstrellaBakery, whose specialty are artisan breads and pastries. Our breakfast consisted of scones, blueberry muffins, croissants, tuna sandwich, chicken sandwich, crepés, and pan au chocolåt. Lucky us as we got to taste their crepés. This was taken off their menu the day after.
The croissant was my usual favorite buttery and flaky soft-dough pastry.
Croissants at Estrella Bakery in Tagbilaran City, Bohol
The tuna and chicken sandwich also uses the same crescent-shape croissant for its bread although these appear bugger than the croissant itself.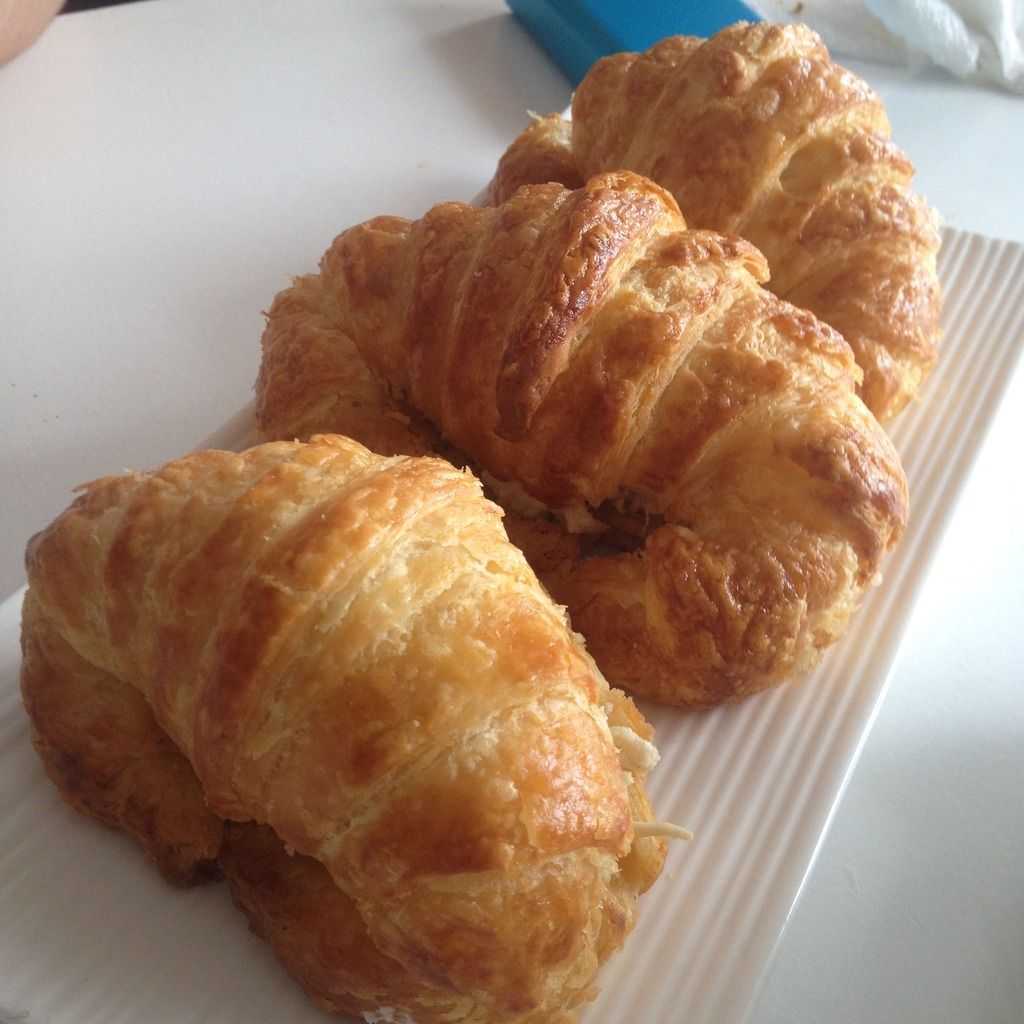 Tuna Sandwich at Estrella Bakery in Tagbilaran City, Bohol
We were told the pan au chocolat also uses the same dough as the croissant except that this one is rolled with chocolate inside.
Pan au chocolat at Estrella Bakery in Tagbilaran City, Bohol
I'm not hard to please when it comes to sweet things. I also liked the scones and blueberry muffins specially the scones that had cream, strawberries, and chocolates in it.
Illy Coffee at Estrella Bakery in Bohol
While everyone else enjoyed some hot coffee, I had iced mocha latté for my drink. Estrella Bakery is the only place in the entire Bohol province that serves Illy Coffee. Illy is an Italian coffee roasting company that specializes in espresso production. Francesco Illy founded the company in 1933.
Iced mocha latté for me at Estrella Bakery in Tagbilaran City, Bohol
Location and Contact Information of Estrella Bakery in Bohol
Estrella Bakery is located at the heart of Bohol's capital, Tagbilaran City. It is right across the city's plaza and is a stone's throw away from the Bohol branch of the National Museum, the old provincial capitol building, and the Saint Joseph the Worker Cathedral (also known as the Tagbilaran Cathedral).
Ground Floor, Aldea Business Center, J. S. Torralba Street corner Carlos P. Garcia Avenue, Tagbilaran City, Bohol, Philippines 6300
Telephone Number: 038 416 1344
Facebook Page: https://www.facebook.com/estrellabakerycafe