One night when we were holed up in our hotel room in Manila, we decided that we will just order food through Food Panda as me and my brother Nathan were just too lazy to go out for dinner. So Nathan downloaded the Food Panda app on his mobile phone and we placed our orders. Food Panda is the number one online food delivery service in the Philippines. For every order placed on Food Panda, they donate PhP 1.00 to Stop Hunger Now Philippines.
We browsed through the available restaurants, and Wendy's caught our attention. Wendy's is an international fast food chain that originated in Ohio, United States of America. Currently, Wendy's branches in the Philippines are all in Luzon and the National Capital Region. Their branches are spread in Metro Manila and the provinces of Bulacan, Cavite, Pampanga, Rizal, and Zambales. Wendy's currently has more than 6,500 stores worldwide.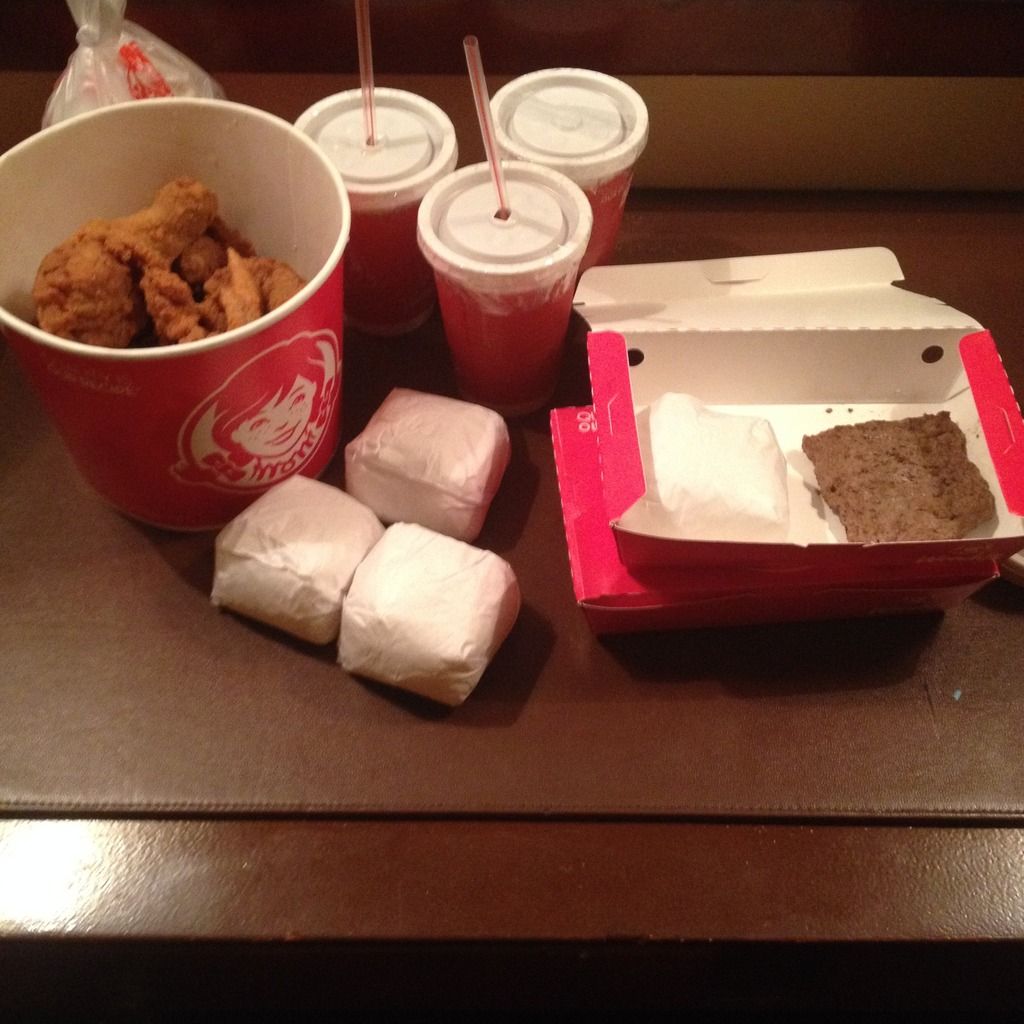 Our order from Wendy's
Wendy's
We ordered the 6-piece fried chicken bundle meal. This consists of six (6) pieces of fried chicken, three (3) cups of rice, and three (3) 12-ounce soda. The Wendy's fried chicken bundle meal is also available in 8-piece fried chicken variety. To be honest, I am quite disappointed with the chicken and would prefer the fried chicken from the other popular fast food restaurants.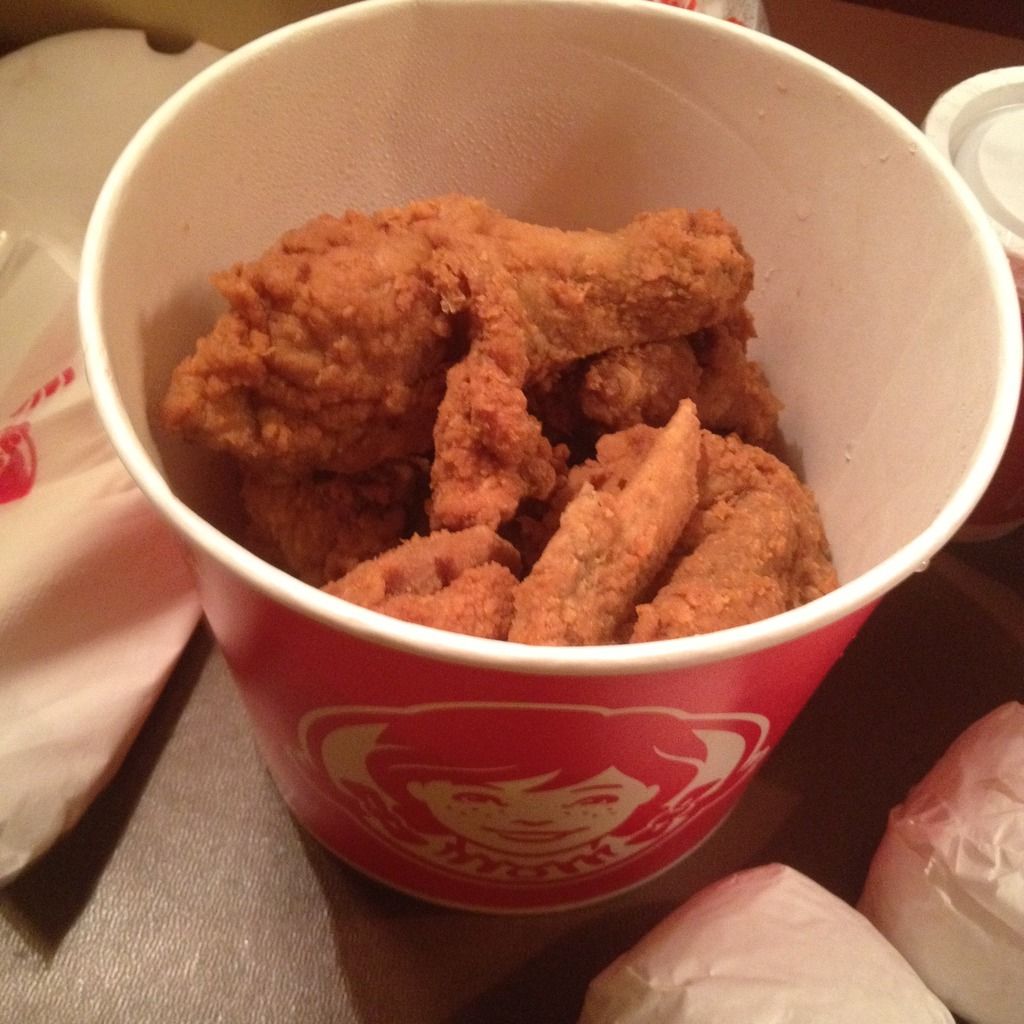 Wendy's fried chicken
Aside from the fried chicken bundle meal, we also ordered the Salisbury steak real meal deals. It looked really good on the photo at their website. But it was way smaller in reality and had a lot less gravy. I also don't remember seeing mushrooms like it showed in the photo. Although I liked how it tasted, the serving size was too small even for the 2-piece order. Other real meal deals available are chicken salpicao, spaghetti, and crunchy spring roll.
Wendy's Salisbury steak