Seas The Day Bohol Tour Package is a tour package offered by the Empty Nest Vacation Home in Mansasa District, Tagbilaran City, Bohol, Philippines. This is a limited time offer only good for the Summer of 2016. It features a do-it-yourself (DIY) tour itinerary where guests have the final say on which places to visit during their stay in Bohol.
Major Service Providers
While Empty Nest Vacation Home offers the Seas The Day Bohol tour package for a limited time in the summer of 2016, this is also made possible through collaboration with other providers. Some of these collaborating service providers are listed below.
JMJ Transport
JMJ Transport is a van and car rental services operating out of Tagbilaran City, Bohol, Philippines. Their services range from airport or seaport to resort transfers, pick up and drop off, car and van rentals, and tour packages. Learn more about their services by accessing their website at jmj-transport.com.
Green DasH
Have your food delivered at your doorstep with Green DasH. Green DasH is a restaurant delivery service that covers almost every restaurant in Bohol.
Bohol Paddlers Association Inc.
A group in Bohol aims to make Bohol as the Paddling Capital of the Philippines. Based out of Dumaluan Beach Resort 1, the Bohol Paddlers' Inc. offers SUP (stand up paddle) and kayaking clinics and goes on expeditions around different islands in Bohol. They also organize dragon boat races in Bohol and participate in dragon boat races around the Philippines and abroad.


Dumaluan Beach Resort 1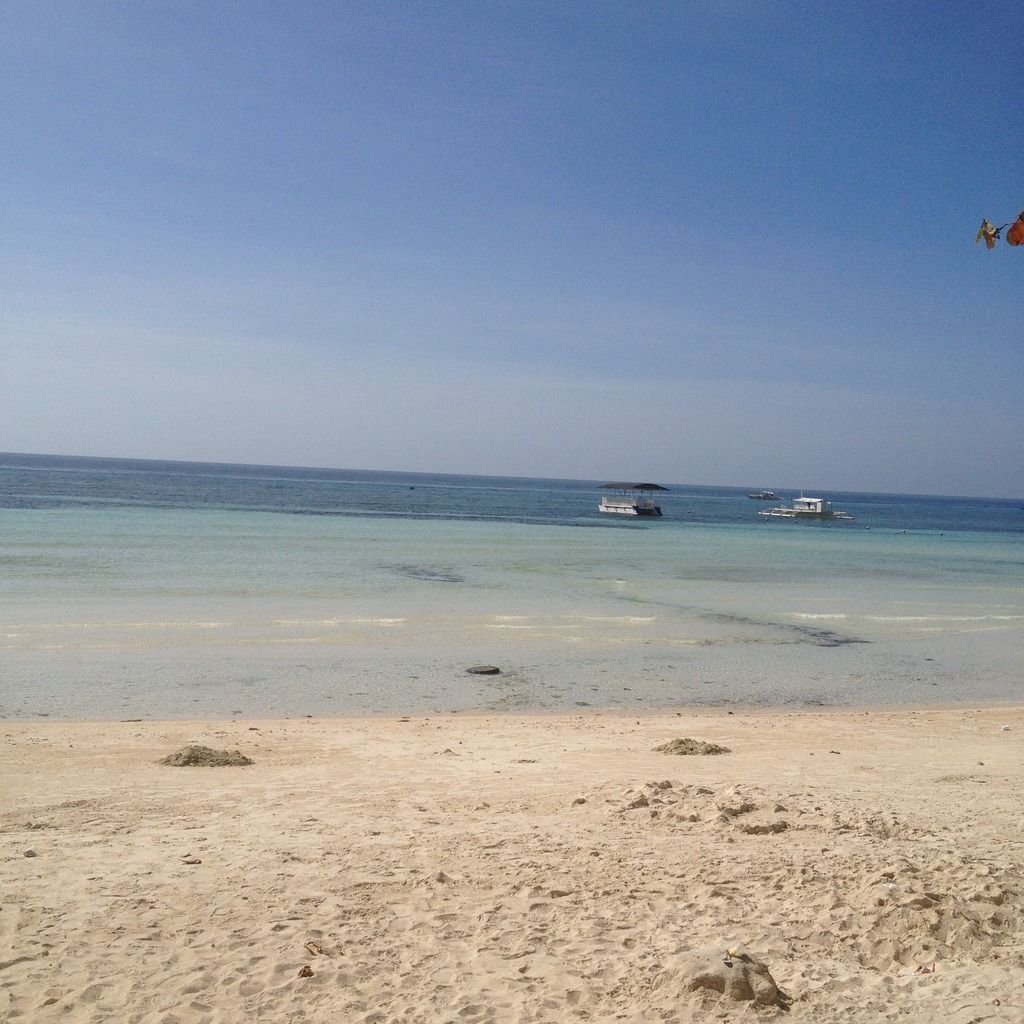 Beachfront at Dumaluan Beach Resort 1 in Panglao, Bohol, Philippines
One of the more affordable resorts at Panglao Island is the Dumaluan Beach Resort 1 at sitio Sapa, barangay Bolod, Panglao, Bohol, Philippines. Entrance fees to DBR 1 is only PhP 25 and you already get access to White Beach, probably the best stretch of beach at Panglao Island.
Seas The Day Tour Suggestions
Since the Seas The Day Bohol tour package is a customizable one, guests have the free hand to choose which spots to visit while in Bohol. As a reference, the Around the Philippines blog has a directory of nature spots in Bohol, historical landmarks in Bohol, places of interest in Bohol, and things to do in Bohol.